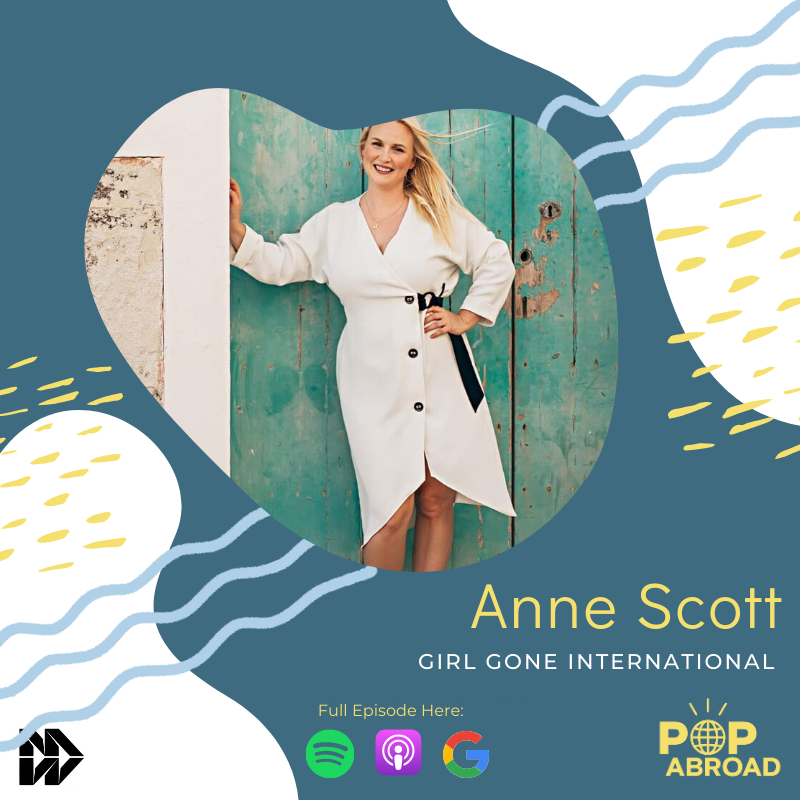 Anne Scott was a digital nomad before the term existed; a "Digital Nomad 1.0" she likes to say. One day in 2010 she looked up and realized that she'd lived in 10 countries in 10 years and that she felt at home on the road. She founded Girl Gone International (GGI) to help her connect with other women who were navigating life while living outside of their home countries. Today, GGI has several hundred thousand members in nearly 200 cities around the world who hosted more than 3,000 free offline events last year. More than just a network for people who are traveling, the mission of GGI is to create a community of women who support and empower each other to live anywhere, belong everywhere, and make a home wherever they are. In addition to publishing an e-zine that celebrates the lives that women are living overseas, their all-volunteer staff is focused on hosting real-world events to spark the connections that build community. In essence, they make the online and community collide in a meaningful way.
To learn more about Girl Gone International and read the latest issue of their e-zine, or to find a chapter near you, visit them on the web at 
https://www.girlgoneinternational.com
. You can also check them out on social media:
Please take a moment to "Like" us and leave a review on Apple Podcasts, Podbean or wherever you get your podcasts... and subscribe!